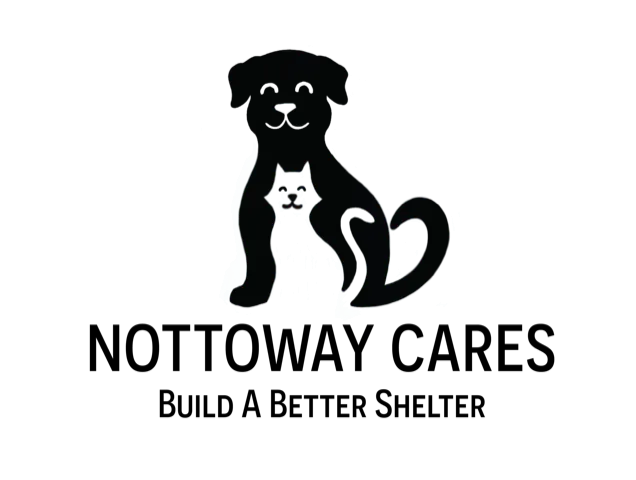 Donations made be made by check and mailed to Nottoway Cares, INC * P.O. Box 45 * Crewe, VA 23930. Please make check payable to Nottoway CAReS, INC.
In Blackstone, Donation Jars are located at Blackstone Animal Clinic, Mitchells Restaurant, Spencer's Drug Store, Edgerton Tire and Auto, Clay's Garden Center, The Bargain Bin, Advance Auto and Louie's Pizza.
In Crewe, Donation Jars are located at Crittendon's Drug Store, Crewe Dine In, Booker Supply, Crewe Station, Freeman Auto Supply and A&J Produce.

Thank you for helping give our shelter animals a better place to live.

Click Here to go to NOTTOWAY CAReS website!