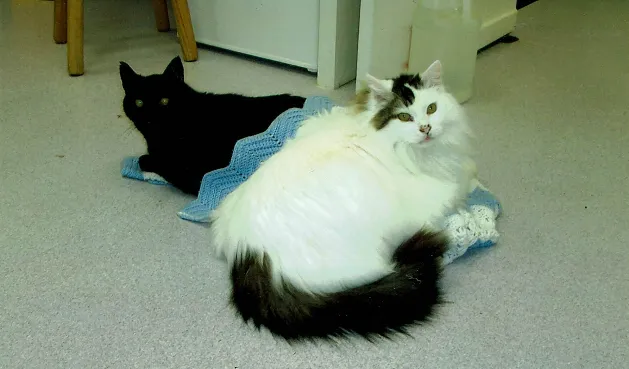 The Pawprints Memorial Fund

The Pawprints Memorial Fund was created to help pets in need in loving memory of two very special cats, Mikey & Poofus, who are no longer by our sides but left their pawprints on our hearts forever. Started in 2006 , all contributions are used for emergency treatment, critical care and surgery of pets in need. These services are provided to foundling and rescued animals, as well as to clients who may not otherwise be able to provide much needed care for their pet companions.
Blackstone Animal Clinic makes a memorial donation to the fund for every one of our patients that cross the Rainbow Bridge. Donations to the fund are gratefully accepted and are a nice way to remember a special friend or pet. A personal note is sent to the honoree letting them know of your generosity and about the Pawprints Memorial Fund.